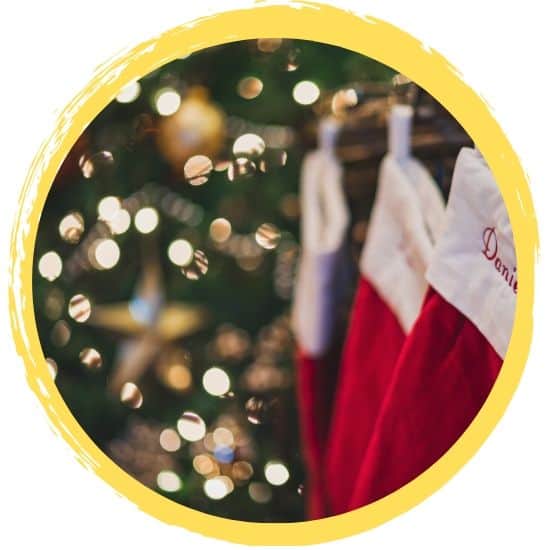 When your baby dies before you even get the chance to hold them or see them move or open their eyes, you aren't just losing your baby- you are losing the future plans you had. You are losing the first smile, first step, first Christmas- first everything.
With every good moment comes a sad one, as you wish your baby had gotten the chance to experience the moment.
And so, during the holidays, many are drowning in silent grief.
Silent, because often people worry about ruining the holiday for others. They want to keep it all in and keep the season happy.
As I sit here contemplating Christmas this year (2.5 years out from April's death), I realized a few things…
Holidays Without My Baby
I don't care if it makes other people uncomfortable to hear April's name.
I no longer care. I've spent a lot of energy walking this line of keeping others comfortable for awhile now. The reality is that I don't need to make others comfortable.
Others should be making sure I'm ok quite honestly. That's the harsh reality, but it's true. I need to be able to speak my daughter's name.
I don't whine and sob and bring everyone down. But I'm allowed to mention her without fear of making others uncomfortable. She's my daughter. I'll speak her name any time I want, as I do with my living children.
I want to incorporate her into the holidays.
The first Christmas was a blur. I was about 6 months out from losing April and just in an angry phase. I was doing my best to make the holidays good for our 3 year old, but that was about it.
The year after that I had a newborn. Our rainbow baby had been born in early December, and was then in the NICU for 1 week. I was exhausted. Both grief and happiness hit me hard as I welcomed our new addition. Christmas was again a bit of a blur.
And here I am now coming up on the 3rd Christmas without April Rey. I've finally had a chance to think. The one thing that stood out to me loud and clear was that I wanted to incorporate her memory into the holiday traditions.
We are the family that celebrates her birthday. We make her a cake and blow out candles. We have pictures of her around the house, and we have her memory box that we pull out from time to time.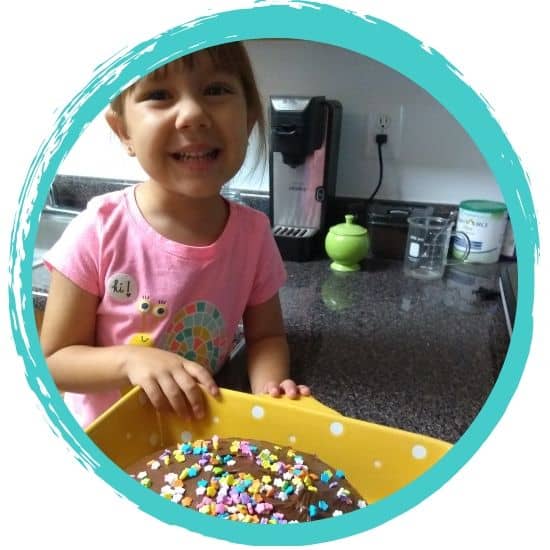 Every once in awhile I see posts about others doing similar things for their lost loved ones. Those internet trolls like to get on and criticize these people. They tell them they need to get a life and move on already. That it's morbid and ridiculous to live in the past like that.
Let me stop right here and say- It doesn't matter one bit what someone else thinks about your traditions and your ways of honoring your baby. Clearly these people have never lost a baby.
Grief is probably the hardest thing to manage. And the reality is that the only thing that matters is if you deal with your grief in a way that is healthy for YOU and your family- not for the rest of the world or even for your extended family.
The holidays are going to be hard.
Let's not kid ourselves into thinking we can all just manage the holidays without any grief popping up.
It is ridiculously hard to manage grief on a normal day, much less on a holiday. Grief likes to surprise us too. We're going along living life thinking we are handling things, and then BAM, we're sitting on the closet floor crying, or crying on an airplane full of people. It still happens to me almost 3 years out and probably will forever.
We don't get to decide when the grief hits, but we do have the advantage of knowing that it comes at random times. So, we can just accept that it will happen.
I've noticed over the last couple of years that my grief hits the hardest in the happy moments. I cry happy tears as I watch my now 5 year old walk into a new activity or school for the first time, and I cry sad tears at the same time as I realize April will never get to do those things.
It's brutal. The pure happiness for one child and the utter devastation for another all at the same time, is incredibly hard to manage.
And so I know that I will cry during the holidays. I'm accepting that now, and I'm going to prepare my heart as much as I can to just embrace it and let it happen. Sometimes I just need to feel the sadness, and let it in. It's ok to do.
And so, as I enter this holiday season, I am planning holiday traditions that will incorporate April's memory and give us ways to honor her as a family. I've put together a list of ideas for some traditions you might want to consider this holiday season as well.
Ways to Remember Your Baby During the Holidays
Hang a stocking for your baby.
We are a family of 5, with 4 people in this house. We will hang all 5 stockings. April will have a stocking hung.
My idea is to fill her stocking with notes and letters from the family. We'll ask our 5 year old what she wants to put in- perhaps she'll want to draw a picture for April. We'll do what feels right, and when we open stockings on Christmas Eve, we'll open April's as well and read and look at the items.
Light a candle.
Have a special candle for your baby. Light the candle during the season. There's something special about a subtle thing like this happening in the background.
We have an ornament that someone gave us after April died. It hangs in the window all year round. It says April Rey. When the sun shines through, it puts little rainbows all over the walls. We smile every time. Little subtle things like this can make a huge impact and remind you of your baby in happy and calm ways.
Donate in their honor.
For her birthday, we do a big fundraiser. We raise funds to donate to other parents going through a loss like this to make sure they receive the best care possible.
During the holidays we aren't going to do a big fundraiser, but I love the idea of donating a gift to another child in April's memory. Knowing how old she would have been, I want to purchase a present that I think she would have liked at this age, and gift it to someone that will enjoy it.
We may do this through toys for tots, or we might find an angel tree, or maybe just someone in a local Facebook group that's in need. The specifics can be ironed out later, but this idea is really special to me.
Make an ornament.
I really like the idea of making a family ornament each year. Obviously this family ornament would include something about all family members. Each year, this could be a fun tradition to add to our ornament collection.
Incorporate them into your holiday card.
We had someone come out and take pictures of our family last year. We have a teddy bear that has a recording of April's heartbeat in it. We incorporated this and other items in the photos. In holiday cards, the subtle inclusion in the pictures will be noticed by some, but will be cherished by you. We always sign the cards with everyone's name as well (including April Rey).
Again, do what feels right to YOU. Make your heart happy this holiday season and find traditions that you love. If you have more ideas, I'd love to hear those in the comments section as well.
There are no right ways to remember loved ones that have died. We just have to do what feels right and let those around us know what is important to us.