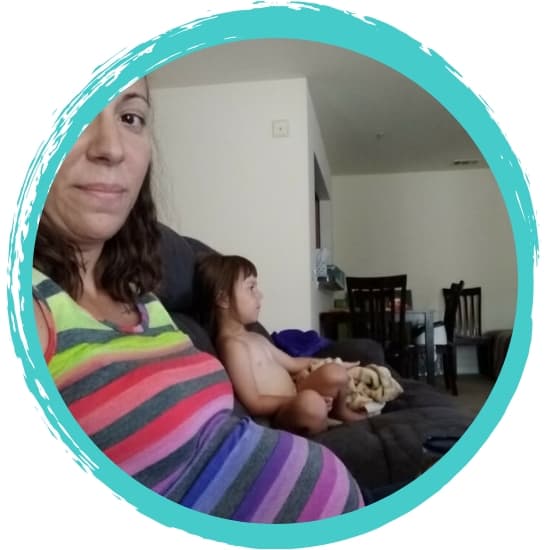 I am officially 11 weeks pregnant, and I can see the finish line of this first trimester looming ahead. I am really hoping that the second trimester brings with it less nausea and fatigue.
And, this is the week- the week that I was supposed to go in for my cell free DNA testing. I would find out that this baby is healthy, and the sex!
But, as I mentioned before, my perinatologist is only in the office on Wednesdays at my new location.
I could totally drive 30 minutes and see him at another location, but I'm trying to just be patient. July 11th seems like an eternity away, however.
Not to mention I have no idea how long the testing will take. I totally forget how long it took last time.
I just remember the brutally hard phone call with our shocking news. Really hoping that doesn't happen again.
If I think about it at all, it just feels like I can't move. That was the second worst day of my life. The first being when the diagnosis was confirmed after our amniocentesis. Hoping that the small odds of something being wrong won't find us again.
In the meantime, I'm trying to just get super excited about finding out the sex of the baby. That, however, is also making me nervous, as I really just don't want to disappoint Caroline.
I know that sounds silly, but after seeing her have to go through such horrible grief, I just can't bare to disappoint her in any way shape or form with this baby.
Pregnancy Symptoms
The new symptom this week is pelvic pain. Wow do I feel this belly stretching and pulling. When it happens I can't move for a few minutes until I can work it out. Feels like tight ligaments that need to stretch out!
Nausea
I keep thinking the nausea is better. Then I'm gagging and even throwing up. I'm good for the most part, but when it hits, it's hard. And it's just not quite letting up.
Fatigue
Fatigue is very much still there. Around lunch time I have hit a wall. I even lay down and rest while Caroline is napping. I rarely fall asleep, but when I do it is so refreshing.
Cravings
Dinner. I need chili dogs, black bean tacos, good sandwiches, and good fruit. And good salads. And ice cream, and Sonic, and Firehouse. OMG it all sounds so good, but real meals- no little snacks for me.
9-10 am I am having a full blown meal.
Aversions
Not much, I just don't want anything blah.
Emotions
I am not even sure. I think I'm starting to get out of my funk a bit, but I think my mind and heart are both really waiting for the cell free DNA testing to confirm a healthy baby.
I really need to know the sex so I can start to use her name and really connect with her.
I also felt the baby move for the first few times this week. It is definitely the baby and not just gas, although I am pretty gassy. LOL
Feeling her move was wonderful. There are times that I feel so disconnected that I don't even feel pregnant.
And having to do my Lovenox shots every night are just taking an emotional toll on me at times.  But, that also feels like the one and only thing I can do to keep this baby healthy, so I keep focused.
In two weeks, though, I am really hoping I have a more excited outlook.
Also, I really want our house to JUST be built so I can start getting things ready! I love getting things ready early.
I know that backfired last pregnancy, since we then had a crib up with no baby, but I like to prepare. It really helps me bond.
Caroline
So, while in all the videos, Caroline seems super unexcited about the baby, she talks about her all the time. She prepares things to give to her and share with her.
She touches my belly, and tickles it, and gives it kisses. Last night she told the baby that she loved her and to have a good night.
She does ask me a lot if the baby is going to die. I am just honest and say that I don't know yet, but that it's not likely. I tell her I'll keep her updated, and I will.
OB
Tomorrow I have my first OB appointment. Crazy right? I haven't even met my OB yet, and I'm now 11 weeks along.
That's just how it worked out with our move, and since I had seen my fertility doctor, along with the perinatologist a few times, I just wasn't too concerned.
The appointment tomorrow is going to be hard, though. I'll have to explain our history. I'll have to relive things a bit and answer questions.
Hoping I like the practice, though.
Update: Had my appointment, and all went well. I sat in the waiting room crying my eyes out #awkward! These appointments are just SO emotional for me.
I am sad about April, I am sad that I am not more excited, and then I'm feeling joyful tears all at the same time.
It was such a looong appointment because it was my initial one at this practice. I had an ultrasound. The baby is measuring 5 days ahead!
I then had to wait to be seen by a nurse who proceeded to take the most thorough family history I've ever had. It took forever.
I then had to do lab work and a urine sample.
After that, I waited for the third time- this time for the doctor. The doctor did a culture, and that was about it. She knew I'd been seen by a perinatologist already, so perhaps she didn't feel the need to cover everything again, but we didn't talk about anything.
I told the nurse all about everything, but no words were exchanged with my doctor about cholestasis, antiphospholipid syndrome, or trisomy 13. It was so odd. Also kind of a relief. Maybe she knew I'd be done talking about it.
I felt like we needed to talk about it all, but then at the same time I so didn't. It doesn't matter. I probably won't even have this doctor at delivery, so it will all need to be explained and just be in my chart.
Going with the flow!