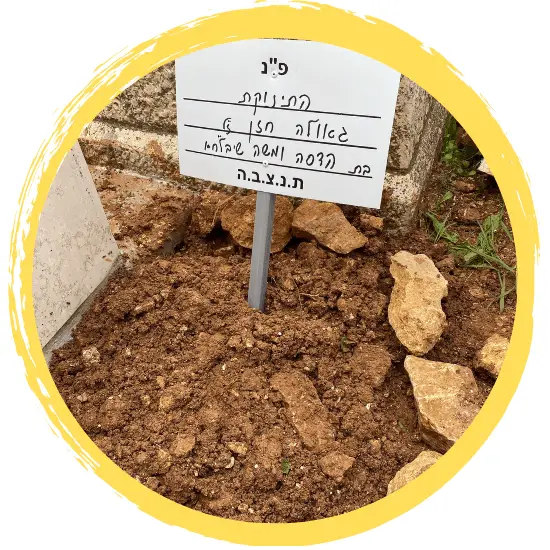 Nearly two months have now passed as I write this. I wrote when it happened too, a grief-fuelled piece, raw with the pain and anger of what had just happened. It's hard to tap back into those emotions now. I can do it, easily. But there's resistance too because of how overwhelming they are.
I'm writing this as I wait in a hospital waiting room. A room I'm very, very familiar with. It's 6:26am. I've been here for 30 mins already. I'm waiting for a blood test and ultrasound.
As a teenager, having irregular periods was a blessing. Convenient and enviable. By the time I was 18 they'd stopped completely. At 20, I started to worry. I went to the doctor and had tests done. My body wasn't producing oestrogen or progesterone as it should be. I was put on medication and monitored for years. I was told me bones were at risk and my fertility was at risk. It was all very abstract back then.
Now, as I sit here in this hospital waiting room, I'm sitting for my thirteenth round of fertility treatment. I am a pro now. I've been pregnant 6 times and I have two live children, who I miss every morning I come and do this.
I have two live children, but I am mother to three.
When dating, it was hard to tell my husband about my fertility issues, that I'd likely need IVF to conceive. He took it so well and jumped into this adventure with me. Herbs, acupuncture, healers and a lot of prayers later, along with all these hospital appointments; it's worn us out.
It used to feel like it was all on me. My issue. My struggle. Until two months ago.
After one failed attempt and one early miscarriage already that year, I fell pregnant and stayed pregnant. I'd timed it wonderfully, completing the IVF before my work semester began (I work at an educational institution). My baby was due over the summer, after the last semester ended. I was delighted.
At 9 weeks my doctor found a haematoma, where the placenta separates a little from the uterus. I was put on strict bed rest, which I stuck to. I'll do anything for my children and this was no different. Gratefully, it healed.
Then, at 14 weeks I had an intuition. Deep down, something told me that I needed to see my baby. Immediately as they began to scan her tiny brain, they became concerned. Excess fluid. I was sent to see an expert. The same was found, I went to see another expert. No one could tell me if our baby was going to die, if she'd be born and live with a serious disability, a less serious one, if whatever this was would heal itself.
Eventually, I saw one last expert. She was bigger now, I was around 4 months along, just showing. They could get a better look. Fluid on the brain, her heart was too big, her body was too small. The doctor told me it appeared she had a condition that was inevitably lethal. Meaning she'd either die in utero, or die very soon after being born.
They ordered me to have chromosomal screening. I was at the wrong time of pregnancy to do it at this stage, but they ordered it anyway.
I was told that termination was my only real option, as having her continue to grow inside of me, only to die and be still born, would be both physically and mentally much worse for me than ending it now. They told me my chances of giving birth to a live baby at 9 months was slimmer than my husband giving birth right then and there.
We spoke to rabbis and spiritual advisors. Everyone was in agreement. That as she was going to die anyway and I was at risk, we had to do this. It was devastating.
When the genetics results came back conclusive, she had three of various chromosomes instead of two and would indeed never be able to survive more than a few minutes out of my womb, it was a relief. There was no question. No guilt. Just immense sadness and anger, frustration and grief.
I was given two pills. They melted under my tongue. Three hours later I was in full labour. Because of Covid, I was only allowed one person with me. My husband. No doula. But I know how to labour. I'd done it twice before. I breathed into the contractions and I changed position as I needed to. My husband, as he always does, stands by my side in the darkened room and prays. He reads psalms. He protects me without touching me.
He had left the room when she came. No nurses were around. Lights were low and I had a beautiful song, describing the sacred shade of blue used to dye a ceremonial garment that Jewish men wear, playing softly in the background. I felt a surge and moved into a squat. I caught her. I held her and I screamed. I cried and cried and I blessed her over and over again. I shouted in rage at God and and I gave thanks. My husband and the nurse came running in.
Her tiny body was plump with blood flow and she was warm in my hands. I never wanted to let her go. I knew once they cut her chord, that pulse would cease. It took a few minutes for me to be ready. When I was and they did, I saw her body turn pale and limp and I felt her soul begin to ascend.
After quite some time I placed her into a small blue box they gave me. After more time I was ready to give her to them.
I was discharged late the next day and I immediately came down with what felt like the worst flu I'd ever had. Between the body aches, blocked nose, swollen glands and constant crying, it felt like I was living under water, or in a cloud for two weeks straight. The pain was so literally, my heart actually hurt.
I would hold my other two children tightly and weep into their heads, begging God to protect them and threatening and bargaining with him not to test me with anything worse than what I'd just endured.
After two weeks we were able to bury her. I won't go into the details of why it took two weeks, but there was a fair bit of hospital and religious protocol to work out.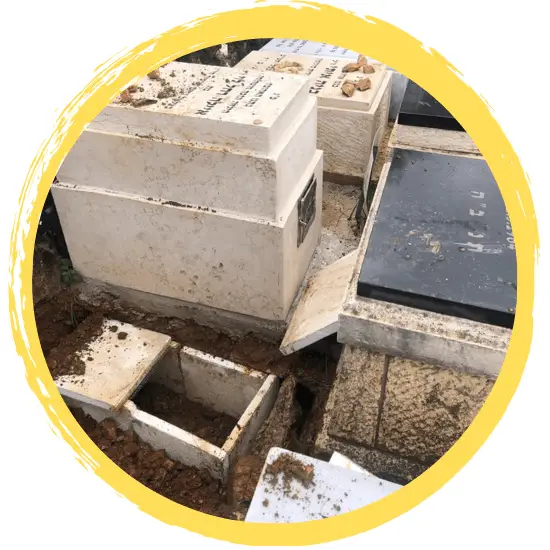 As I shovelled earth onto her body, wrapped in a white shroud, lying straight into the earth, like a womb, holding her as more had, I cried and a prayer and I blessed her again, as I had when she'd been born. I felt something lift from me after this. I wasn't underwater anymore. It was truly very liberating and wonderful to be able to do this for her – and for us.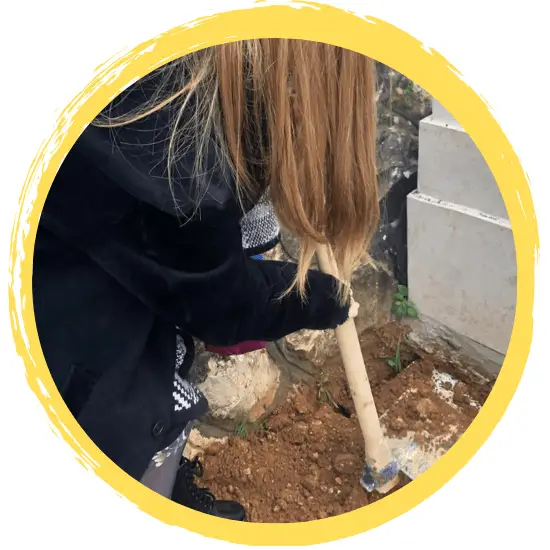 We named her Geula, which means redemption. It describes the time when all souls come together once again in perfect unification with the Holy and all that exists is Divine Consciousness and Oneness.
We truly believe her birth – and death, are one step closer to that time we so long for. When we pray for her, we pray for that time and when we pray for that time, we pray for her.
Two months later my life appears back to normal. Work. Kids. Friends. IVF again. Yes – we are trying again, feeling truly as if we have her blessing and encouragement to do so. But daily I get waves of sadness come over me. Daily those feelings of grief, sadness and anger return. I miss her so much. I think about how far along she'd be now and how big my belly would be.
It's weird to go back to life, whilst carrying all this. It takes immense strength and it takes me tapping into my faith minute by minute, sometimes. Just to get me through and to carry on. Other times I'm miraculously infused with some sort of divine ability to just do it.
I'm so grateful I got to mother Geula. That she chose me for this short, strange journey she had to take. And also so sad.
I wish I didn't have so many struggles with the simple, holy act of bringing children into this world. But I do and I recognise that comparatively I'm very very lucky and have a lot to be grateful for too. One day at a time I keep going and will continue to do so, perhaps one day my story will be able to inspire and help other women to get through similar things.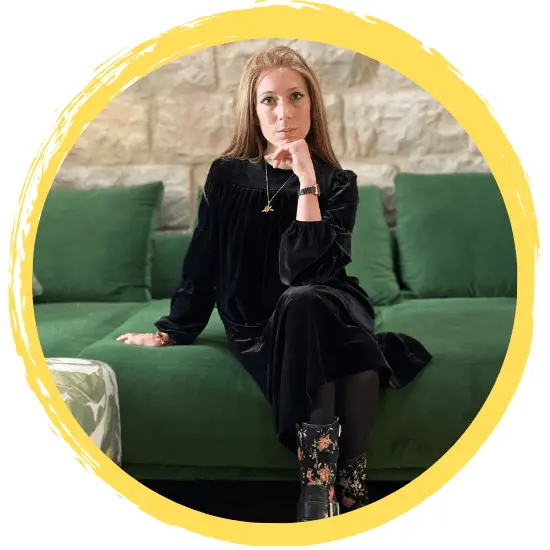 Hadassah lives in Jerusalem with her husband and two children. She works in the mental health field and is grateful for all the blessings she has, along with the grief she has for her challenges.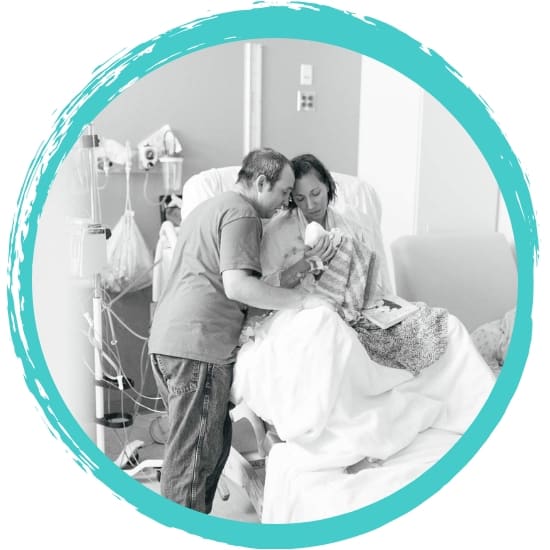 Read April's full story by clicking above.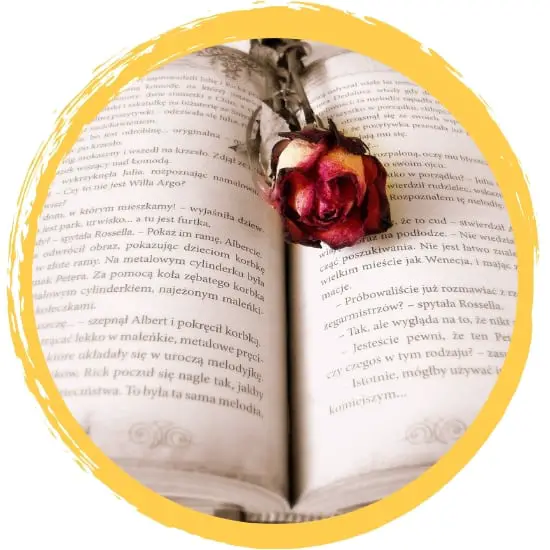 Read stories of terminations for medical reasons by clicking above.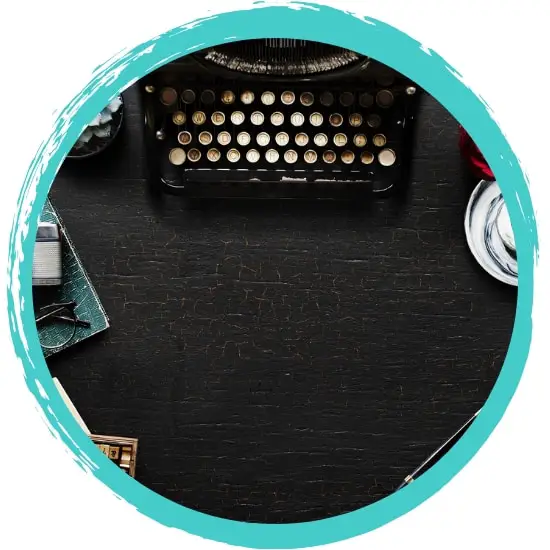 Share your story by clicking above.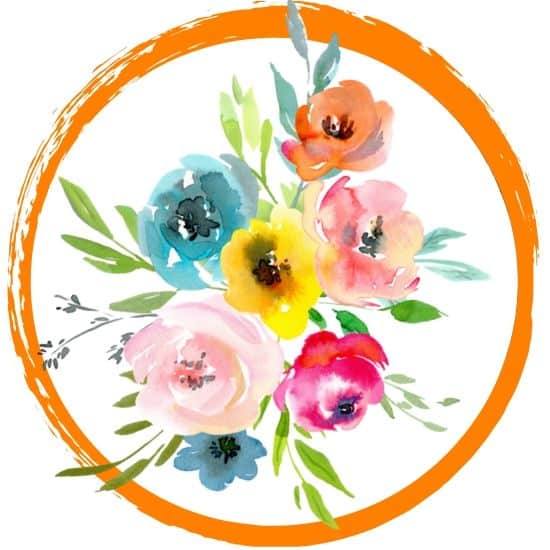 Add your angel to the remembrance page by clicking above.