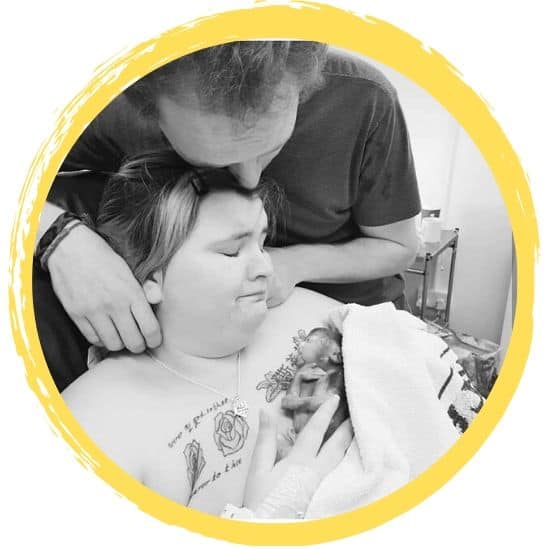 Stacie Goddard: Peter's Story
I was trying for a baby for 4 years with my partner as I was told I couldn't have kids. I finally fell pregnant and I couldn't believe it.
At 6 weeks I started to bleed so I went to the hospital and had a scan. They said it was a threatened miscarriage and I thought that at that point that was it, I was losing my baby. But we proved them wrong again!
I went to the 12 week scan expecting to see nothing but what we saw was our baby, live and well! Kicking his arms and waving at us! I had that image in my head for weeks. Every time I closed my eyes my baby was all I could see. I was so ready to be a mum even though I'm only 21.
We bought everything you can imagine, planned how we where going to do the room, and made a wish list for what I wanted to buy him for Christmas. We even planned matching outfits with my sister as she was also pregnant and was two weeks ahead of me!
The night before my 20 week scan I had a horrible feeling that something wasn't right, but I ignored it and just held my bump in my arms. I could feel exactly where my baby was and felt every kick and nudge.
It was the day of the 20 week scan and I was so excited to find out the sex. I really wanted a girl, but in all honesty I really didn't mind. During the scan the baby's legs were crossed so we couldn't find out the gender.
As the scan went on the sonographer became worried and asked if I had been leaking fluid. I hadn't. She left the room to get a consultant and 3 other sonographers. I knew at that point something was wrong with my baby and I couldn't stop crying.
When the consultant came in he started scanning my baby and checking everything. He told me he couldn't find the kidneys and that I had no amniotic fluid. I didn't know what this meant so I tried to stay positive.
After the scan I had a long 2 hour wait before they explained to me what was going on. I will never forget those words: "I'm sorry but your baby isn't viable."
They told me that my baby, that I had so longed for, wouldn't survive as he had developed without kidneys and was unable to produce amniotic fluid, and because of this his lungs also wouldn't develop. I couldn't stop crying. I just held my baby bump and cried.
I asked for a second opinion just to make sure, but I had to wait a week as it was in a different hospital. In that week I made a lot of arrangements and did a lot of research. I planned my baby's outfit and every little detail of what was going to happen when he was born. I planned a photographer, a priest, and even a little tiny moses basket.
I went to my sisters midwife appointment as I thought it would help, but I felt totally numb. It happened to be my midwife as she was covering for my sister's midwife. I told her everything and she gave me a big hug.
She explained what was going to happen and how I would give birth to my baby. She then listened to my sisters baby's heartbeat and I just cried because I knew I'd never hear my baby's again. She did the kindest thing and got me to record my own baby's heartbeat, which I'll keep forever. It was so strong and so perfect.
I had such high hopes that they were wrong and that a mistake had been made. I was now 22 weeks, and I made the most of my time with my baby still inside me. I spoke to him every day and sung to him as well. I used to play chase and tickle his feet when he stuck them up. I went to that last scan with such hope that nothing was wrong with my baby.
I was having my scan and they still couldn't see anything. The consultant said the baby was suffering and that he was being crushed as there was no fluid to protect him. I knew at that point I had to make the most painful, selfless decision, and let my baby go peacefully and pain-free. I will never forget the consultant's words- they forever changed my life
When I signed my baby's life away and took that horrible tablet to get everything ready, my baby was kicking me. I felt like he was asking me not to do it. The next two days were horrible as I was constantly wondering whether he had all ready passed away, and I always felt relief when I felt him kick away.
It was Thursday the 30th of June when I was induced. It was a long process and I was having contractions all day. All the midwives kept checking in on me and making me as comfortable and pain free as possible.
It came to 2:30 am on the Friday morning and the contractions were intensifying. The midwifes told me to start pushing and so I did. However, forty-five minutes later my body just gave up.
I didn't want to let my baby go. I couldn't do it. I remember holding my belly crying out "I'm so sorry baby I'm so so sorry, mummy loves you so much." The song I won't give up on us was playing.
I knew he was suffering I knew it was time to let him go. So I pushed as much as I could, and there he was, my little boy was born!
The first thing I asked was whether he has hair, and he did! He had beautiful blonde hair. I was able to put him straight onto my chest, and I've never felt a love like it before.
I also saw that he was a boy and cried my heart out for my little man who was so perfect on the outside. He was born and lived a few minutes on the 1/07/16 at 3:35 am weighing a tiny 420g. We named him Peter Ryan Tiberius Goddard, named after peter pan the boy who never grew up.
I was so lucky to have the midwives capture the moment he was put on my chest, a photo that will forever hold a special place in my heart.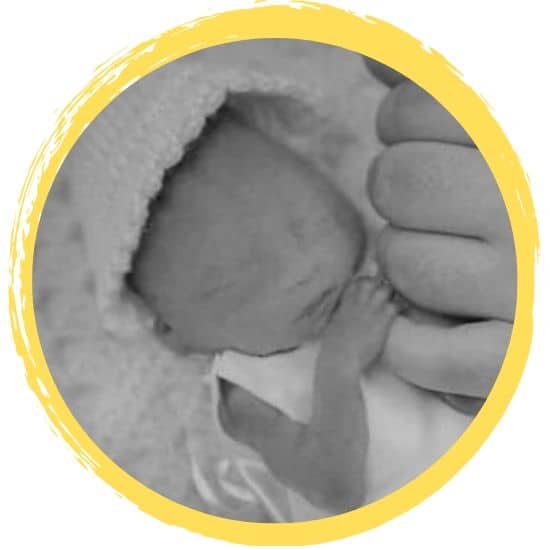 I spent that day holding him kissing him and taking as many pictures as I could. The Midwives also took a handful of photos and also did his footprints for me. I looked at every tiny detail and held his beautiful hands.
When it was time to leave him, the labour ward was getting busy and loads of women were in labour. It was breaking my heart, knowing that their baby's were going to be born alive and well, and I'd never be able to take my baby home.
I walked behind the midwives as they took him up to the ward. I looked at all the mothers holding their perfect babies and just cried. Why couldn't that be me? I said my final goodbye and left him in their care.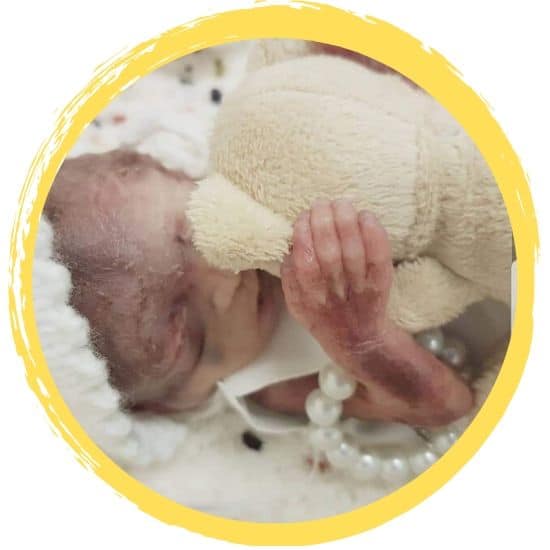 When my partner and I got home I was so empty- my whole body ached for my little boy. I felt like he needed me. We had a beautiful funeral for him and my story was published in our local newspaper, which went viral and even made it to America!
I have since been on the magazine Real People, sharing my story and raising awareness for pregnancy and infant loss, and also for Peter's condition Bilateral Renal Agenesis.
I have also had my story on BBC news. My sons legacy will live on. I have helped thousands of women to cope with the loss of their babies, and even helped most to go on and have their rainbows.
I myself have gone on to have two very healthy, special babies after losing my Peter. I was very honoured to win an award for an 'Awareness Advocate' at the Butterfly Awards last October.
I am very passionate about raising awareness for our babies, and I will continue to talk about my son's condition, and for pregnancy and infant loss until it is no longer a taboo subject. I am 1 in 4, and I have a son who is in Neverland.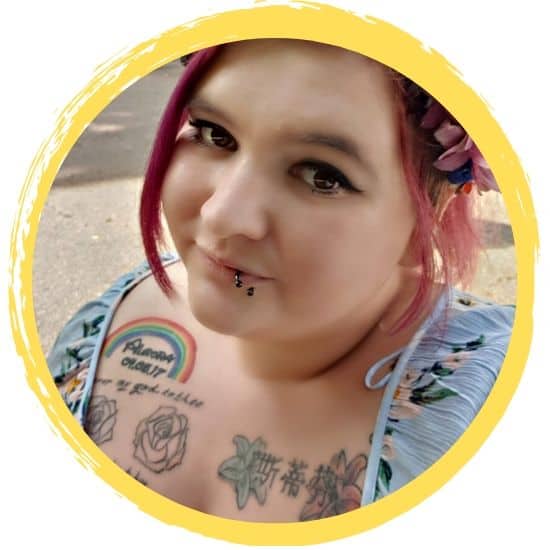 Stacie has a fantastic support group on Facebook for parents who have experienced baby loss.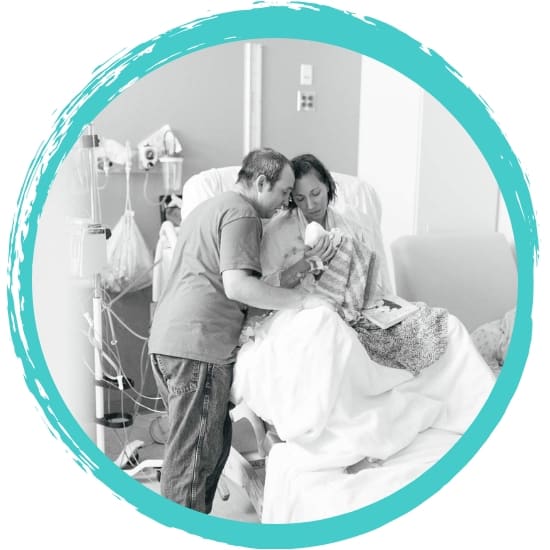 Read April's full story by clicking above.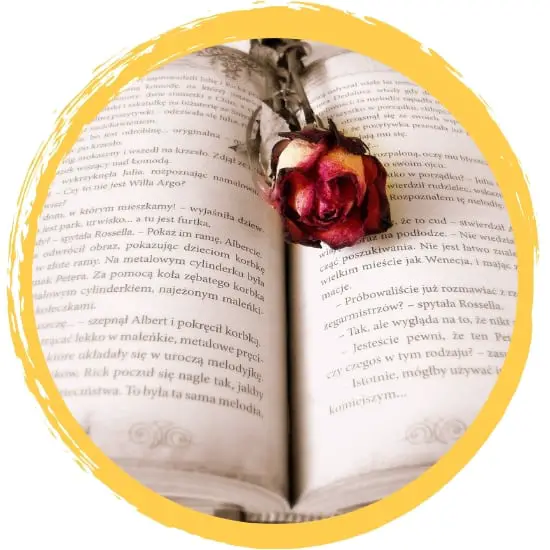 Read stories of terminations for medical reasons by clicking above.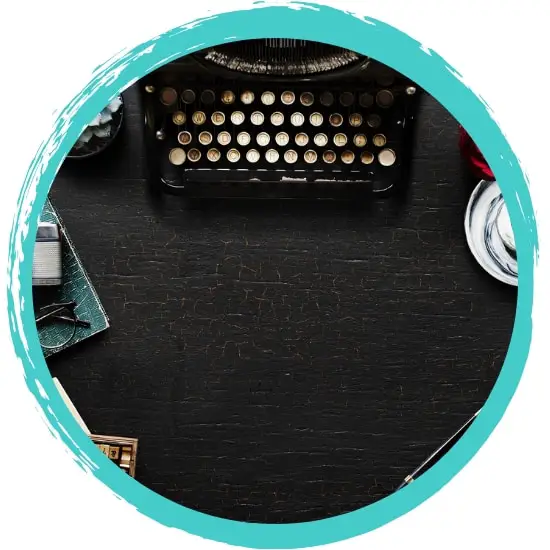 Share your story by clicking above.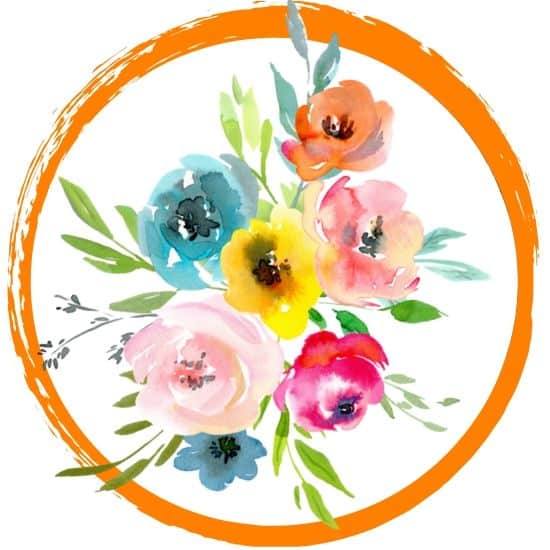 Add your angel to the remembrance page by clicking above.