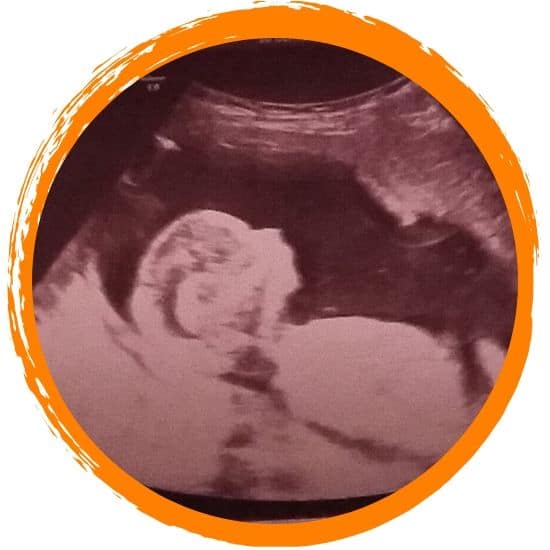 Well, while Tuesday 8/8 is our official scheduled time for our induction, Monday was a bigger day than I'd expected…
I had appointments starting at 9:15 and lasting for a couple of hours. I knew it was an important day, but I don't think I realized how emotional it really would be.
At 9:15 I met with the fetal therapy group that I'd seen before.
As I sat in the waiting room, I was surrounded my moms to be.
They were all in their 3rd trimester and had smiles on their faces.
I wanted to hide as the tears silently fell down my face. I kept myself together enough to stay quiet and wipe the tears away, hoping no one would see my pain.
Then the doctor came to get me, and I fell apart. I knew what was to come, and I could not hold myself together.
They ran blood work, and had me sign all of my consent forms for the induction process. I had to sign paperwork for an abortion. The terminology broke my heart.
We listened to April's heart on the doppler, and recorded her heartbeat on a recording device that we will put into a build-a-bear stuffed animal later.
They did an EKG on me to send to the anesthesiologist ahead of time.
Then came the hard part. I had to take a pill to start the induction process.
I had to swallow a pill that meant no turning back. My husband made it just in time and held me as I cried through the process.
It was done. It was the worst moment of my life, and it is only about to get harder.
We stayed in the room for awhile and collected ourselves. Then we went up to speak with the anesthesiologist. We talked about my plans for an epidural, my medical history, and then I went on to my next appointment.
We met with a senior child life specialist, and the chaplain that's been helping us to get our birth plan in place.
My husband and I were thrilled to get the chance to talk with the senior child life specialist with regards to Caroline.
I'll write a separate post at some point about her recommendations on how to handle a situation like this with a toddler, but we walked away feeling very reassured that we were on the right track with Caroline.
She even recommended the two books I'd already been reading to Caroline: