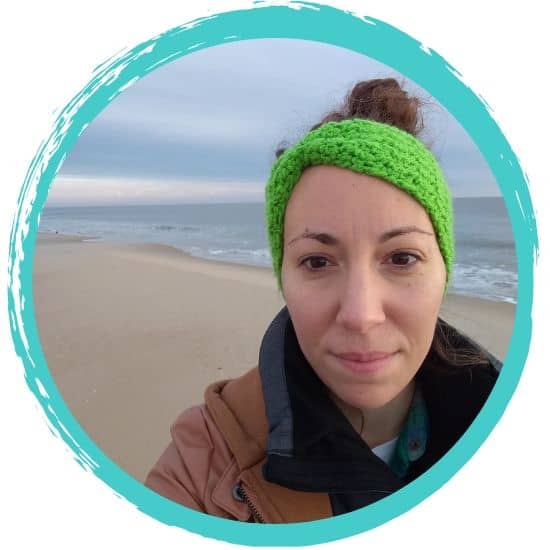 April died. It was only 4 months ago. Some days it seems like it was yesterday, and others it feels like forever ago.
The world kept spinning. People kept living. Days stayed busy. Life kept moving.
My husband had to go back to work. His parents had to return home.
Our older daughter, Caroline, started up the new school year, and resumed her gymnastics and swim classes. Life got back to being its busy old self.
Everyone got their escapes- everyone but me.
At times I feel stuck. I feel the world just spinning. I feel everyone around me moving at warp speed, and I feel like I can't take a breath.
I feel like I can't catch up to normal speed, and the littlest of things send me into a spiral.
My emotions are intense and more acute in nature. My anger is ten fold what it used to be, but so is my happiness.
I long for more of the happiness and more time to breathe, however.
I feel as though I never got a chance to test my new surroundings and breathe. I feel this need to stop- stop and appreciate, stop and take things in, stop and capture the stillness, the peacefulness, the quiet.
I feel this need to be outside and only around my family and those closest to me.
Life kept moving, though. And my desire for quiet, peace, and a chance to just catch my breath got lost in the busyness.
Before I knew it, I was screaming. Yes screaming. And I realized I'd never gotten my chance to breathe. My chance to just stop and escape. And so the words came out "I need an escape."
All I had been able to do was have my initial moments of intense grief and sadness, and then I was hurdled right back into life. I have a 3 year old to take care of 24-7. My job doesn't stop.
There are no moments to enjoy the quiet. No moments to have peace. And so, my need was never fulfilled.
Somewhere in the busyness I hadn't even realized I needed it. But when the calm would settle in, I knew.
I knew that the only place I wanted to be was there in the peaceful moment, and that I needed more.
When my husband heard those words, he made it happen.
He told me to find a place for a weekend getaway, and that he'd look as well. He made it happen the weekend that followed those words.
We live a few hours away from the mountains, and a few hours away from the beach. We could go west, or east.
My initial thought was to go to the mountains. I mean it is the middle of December in Maryland. It's cold and snowing. Mountains make sense.
The beach wasn't calling my name. I stayed open to it, however, and I am so glad that I did.
We searched for places that were pet friendly so we'd be able to bring our dog, Moose. We did our best to minimize the cost since this isn't something we were planning for in advance.
We found a great deal, at the beach through Airbnb (get $40 in travel credit when you use this link to sign up). This is our first time using Airbnb, and it was exactly what we wanted.
I didn't want to stay in a hotel. I didn't want to be around other people.
I wanted quiet and peace. Which meant, we wanted a place to ourselves. That's exactly what we found through Airbnb.
The place we found was incredibly affordable (better than a hotel price), and it was a few blocks from the beach.
It was pet friendly, had separate sleeping areas, a game room, a mini fridge, and a coffee maker. We didn't need anything else.
I was unsure about going to the beach during the winter. I mean it seemed unappealing to have to bundle up for snowy weather, and have the water beckoning your name all at the same time. LOL!
We don't get to visit the beach during the warm summer months, however. It's just the nature of my husband's job.
Since I love the beach, we decided to give it a shot, even in the snowy month of December!
It was perfect. The feeling of standing on the beach, looking out for miles, without seeing a single other person, is just magnificent.
There was the occasional passerby… the occasional person out running with their dog, but mostly it was just us.
The views were stunning and unhindered with the usual crowds of people. The air was fresh off the water, and the quiet was endless.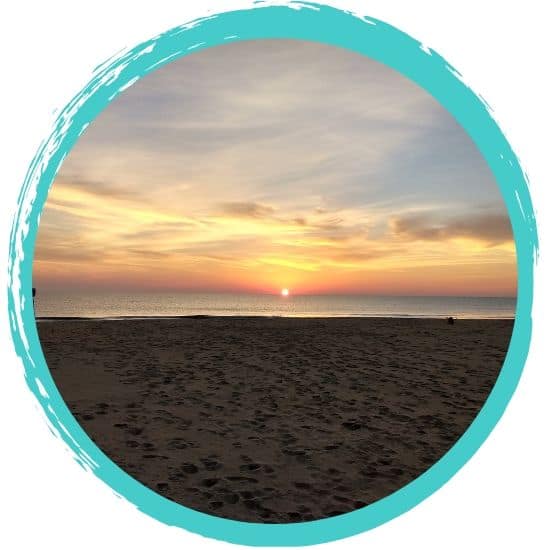 I could feel the tension in my body. I could feel myself fighting it and unable to relax. I felt the need to take care of our daughter, make sure she was warm, run around with her etc.
But my husband sent me off on a walk.
I felt guilty for leaving. I felt like a horrible wife and mother for that moment as I walked off. But I also knew I needed it.
Ahead of me I saw open shoreline. There was no one in sight. The sounds of my family vanished in the distance as I walked. I was finally surrounded by quiet.
The tears streamed down my face almost instantly, as I let go. I let go of the tension and the stress for that moment.
I said hello to April and to Chelsea. I talked with them and walked with them. I had a long walk with April and I couldn't wipe the tears away fast enough.
Then I looked down. There was a black seashell. It was perfect.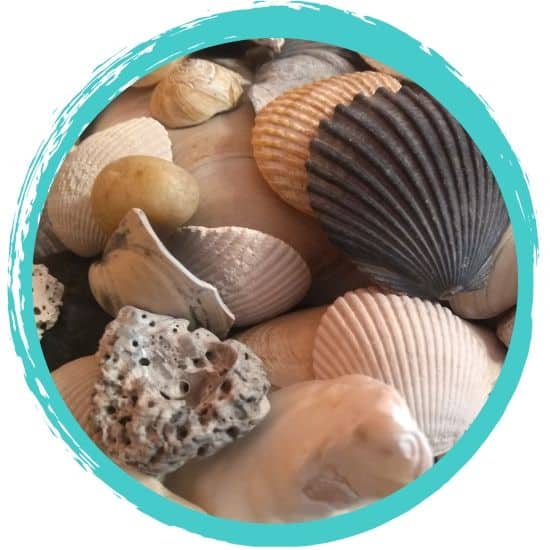 As I reached down for it, it was a reminder that April was there on that walk with me. In all the blackness and grief that is in my life, there is fullness. There is happiness.
That perfect black seashell is my life. There is black in my life right now. There is a cloud that makes it hard to breathe at times. But my life is beautiful and stunning at the same time.
It is ok to be happy and sad at the same time. We've said it a million times to Caroline, and Caroline reminds me daily. It is so true.
And so I walked.
I held that seashell tight and walked with April and Chelsea.
I let everything go in that moment. I let my eyes wander to the beautiful seashells and stuffed my pockets.
Then I turned around and headed to my happy place- the laughter that was coming from down the beach.
I made my way to my husband's healing arms and Caroline's infectious laughter.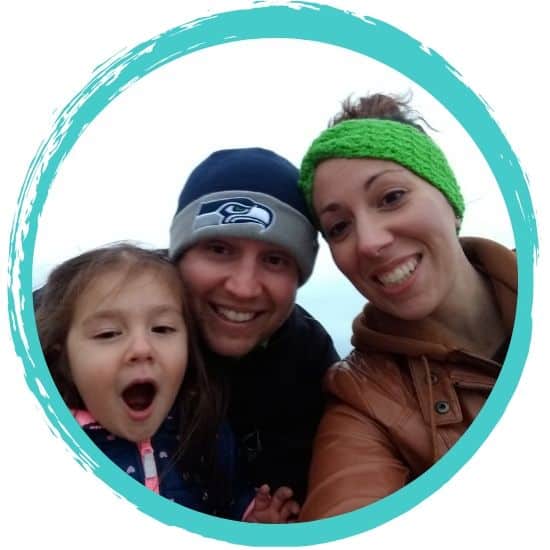 "Eat, Sleep, Beach" was my husband's motto on this trip… and it was all we did.
Eat, Sleep, Beach  – although my babywise self wanted to change it to Eat, Beach, Sleep LOL
That is literally all we did for the entire weekend.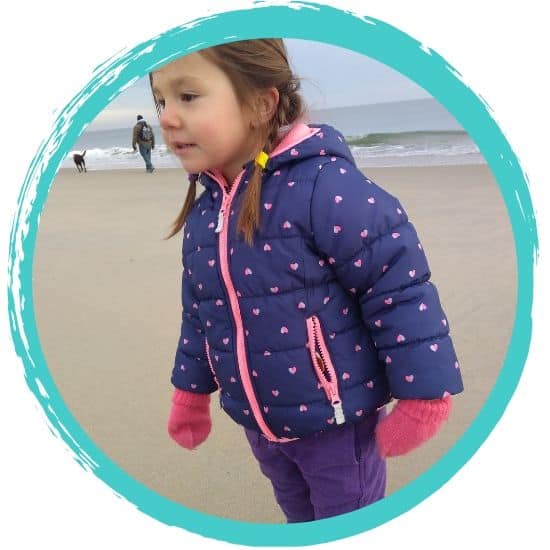 We stayed up late and enjoyed the stars on the beach. We woke up early to see the sunrise.
We walked, collected shells, and enjoyed each others company. We laughed, we cried (well I did), and we just took in the quiet, peaceful beach.
There was snow on the ground at times. There was a chill in the air that we bundled up for.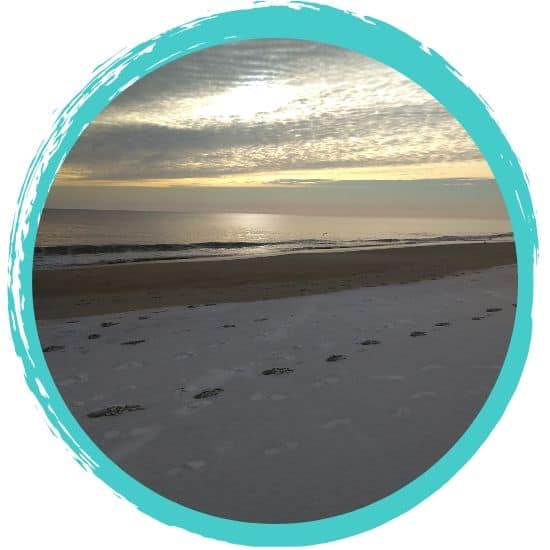 We ate great food.
We even dipped our toes in the icy water once before leaving.
We took a breath and just enjoyed life in the slow lane.
I really hope to make this a yearly tradition, as it was amazing.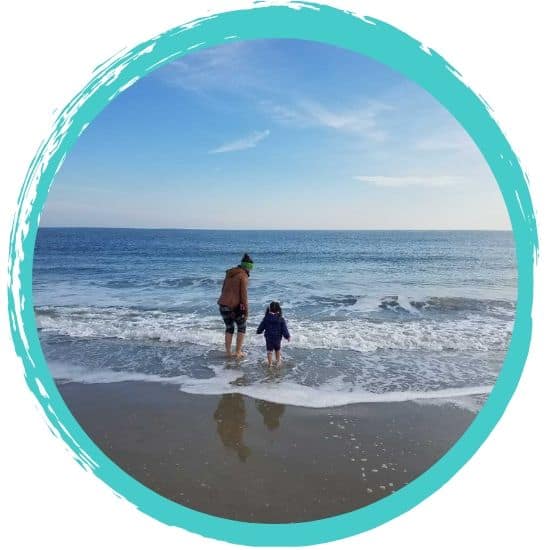 Where we stayed:

Robin's Nest through Airbnb (get $40 in travel credit when you use this link to sign up)

Where we ate (all family friendly and open in the winter months):

Ponzetti's Pizza (fabulous wings and pizza)


45th Street Tap House Bar and Grille (more amazing wings and one of the best cheesteaks we've ever had)
The Crab Bag (I got to enjoy snow crab legs and raw oysters)
Dumser's (great breakfast and amazing ice cream)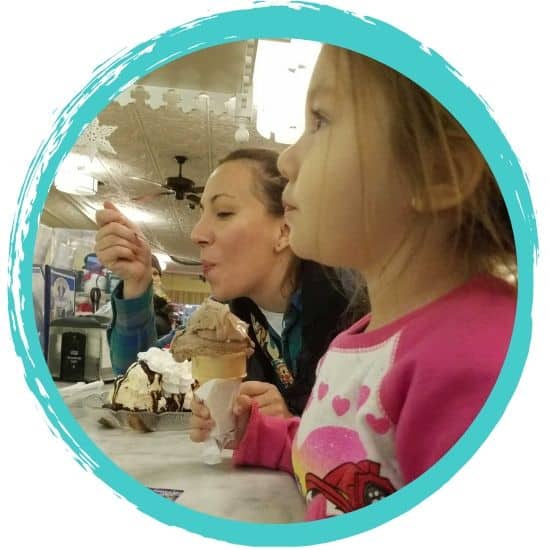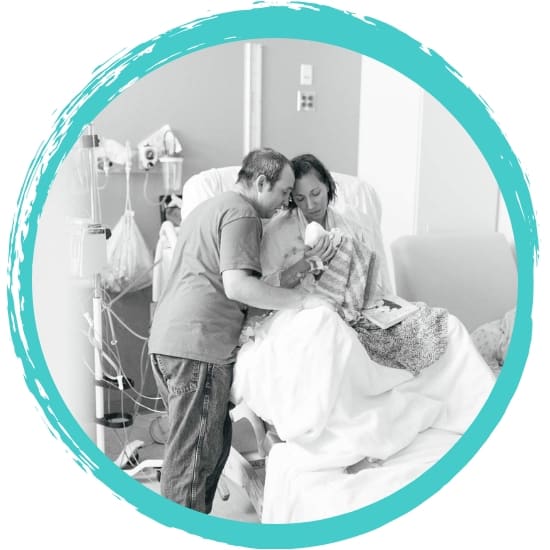 Read April's full story by clicking above.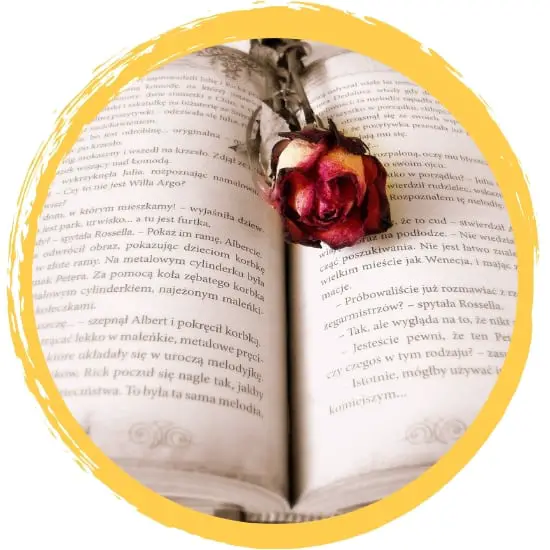 Read stories of terminations for medical reasons by clicking above.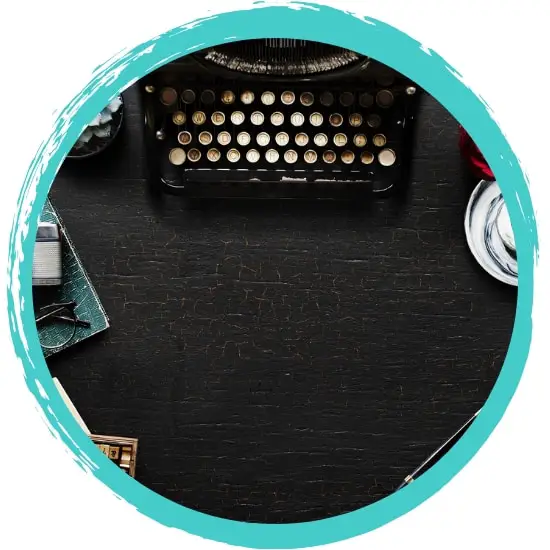 Share your story by clicking above.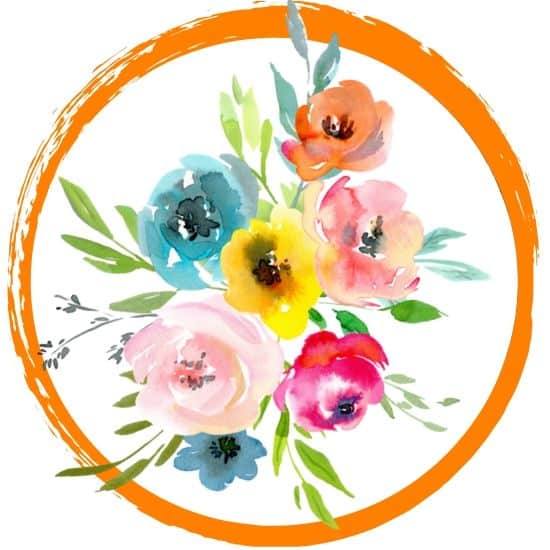 Add your angel to the remembrance page by clicking above.