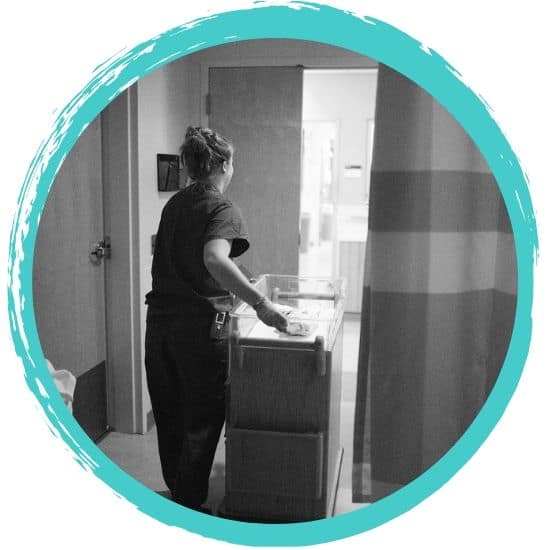 I've had this post in my mind since the moment we left Hopkins without our beautiful girl. The words just didn't come to me for quite some time.
In the sadness and heartache of losing April, there were some amazing people that made the birthing experience as wonderful as it could be (considering the circumstances).
These are names and faces that we will never forget. I want all of them to know how special they are to us and how incredible they made our horrifying moments at Hopkins. An odd sentence, I know… but it's true.
It started when we first entered the doors of the The Johns Hopkins Fetal Therapy Group. Why were we there? We were there because they are the best of the best.
We knew we'd gain valuable information about our daughter's condition.
And, none of the hospitals that I would normally give birth at in my local area, were willing to do an early induction.
We had to go to a research hospital…either Hopkins or the University of Maryland. We chose Hopkins since we'd been out that way before.
Not once, from the moment we stepped foot through the doors, was any judgement passed on us. Not once did anyone question our choice.
There were only friendly faces, supportive voices, and people giving us as much scientific information as we desired. We fully appreciated all of that.
At the Fetal Therapy Center, we met with two specialists. I'd know their names if I looked them up. They walked us through the science.
They did ultrasounds, and they talked through April's life expectancy (or lack there of) with us. They flooded us with as much information as we asked for and were patient with us as we asked questions.
The people that really touched our lives, however, we'd meet shortly after.
We met with the genetic counselor at the Fetal Therapy group. Her name is Katie. She listened to all of our wishes and desires, and she helped make them happen.
She made sure that our requests were honored- that med students would get to learn through performing an autopsy on April, that her tissues would be sent to the University of MD Blood and Tissue bank for research, and that her remains would be sent to the State Anatomy Board.
Katie was a constant source of support. She was checking in up to April's birth, and after.
Katie introduced us to Kat (Neonatal ICU Chaplain & Perinatal Palliative Care Support).
Kat introduced us to Cora (Child Life Specialist).
Together, these two amazing women walked us through this insanely difficult process.
Cora met with us and heard our concerns about the grief our older daughter, Caroline, was experiencing.
Kat helped us prepare for every scenario with creating a birth plan and sending examples.
Together, they made sure to honor April in such amazing ways.
Not only did Kat and Cora take the time to make us special keepsakes (hand and foot molds, and prints on canvas), they made sure that our plan was followed through with.
They made sure the photographer was kept up to speed. They made sure that everything was coordinated perfectly, so that we had no worries, other than saying hello and goodbye to our daughter.
They came to the hospital once they'd been informed of April's birth- they were there at the drop of a hat- in the middle of the night.
They have sent cards. They have checked in. They have talked to us so many times after April's birth, and checked in so many times to just see how we are doing. They've sent holiday cards. They always know just what to say. They've been incredible.
Then there were the nurses. I have no words. I can't tell you the name of the doctor that rushed in for April's birth, but I can tell you the names of our 3 wonderful nurses…
Our first nurse was Garrett. The induction process was insanely painful. They were starting labor and starting it fast. I was not allowed to sit up.
I had to stay lying down on my back which did not allow me to release the tense muscles in my body. As the contractions worsened, the pain was unreal.
It was unlike anything I'd experienced with Caroline's birth. I doubted myself. The monitor wasn't showing much going on, so I didn't think I should be in so much pain.
Garrett adjusted the monitor to account for my smaller uterus at just 19.5 weeks- there were the contractions. He reassured me that the monitor didn't matter, however- I was clearly in pain and it was ok to get help with the pain.
Garrett told me the fabulous news that I could have an epidural sooner than we'd originally thought.
I'm sure he made some calls to get anesthesiology there as quickly as possible based on my pain level. He was a god send in that moment.
I was in so much pain, my entire body was shaking.
Then his shift ended. I was sad to see Garrett leave. Before leaving, he brought us a bracelet that read "April Rey". On his break, he'd strung the beads together. What a beautiful gift and such a thoughtful person.
Taylor then arrived (as our second nurse) on the night shift. We saw her once before she got pulled into an emergency.
She was not able to be there for April's birth. Before she left that night, however, she came back into our room.
She apologized for not being there for us. She told us how amazing she thought our birth plan was and our actions for honoring April Rey. Her words touched us so much.
The thoughtfulness to come back and see us one last time was unreal. She could have left and gone home and not bothered. But she made it a point to come in and say such kind words.
Carolyn is the nurse that delivered sweet April Rey. Carolyn is the nurse that held the bedpan for me COUNTLESS times and cleaned up my birthing process messes. 
Carolyn is the one that took care of me for the hard parts.
She was the one to listen to April's heart and her first breath. She was also the one to tell us when April had died. 
She was the one to take April away when we were ready. And she was the one to selflessly leave her stethoscope, the very device that heard April's heartbeat, in sweet April Rey's keepsake box.
And I'd be silly not to mention that our room was outfitted with keepsake boxes, angel outfits and more. I have no idea who put the items there, but we'll cherish them forever.
Carolyn was the one that saw my first tears (long after everyone had left the room and April was gone).
She was the one that held my hand as I walked back to the bed that I'd last held April. She was the one to see me gasping for air as I couldn't stand to realize our sweet April was really gone.
These amazing nurses all had such kind words for us. They all took care of me at my weakest- my most vulnerable. They all did spectacular jobs.
But more importantly, they touched our lives and our hearts forever. They even took the time to send a card and reach out.
These people that I've mentioned above, took a horrible situation and gave light to it. They are the best examples of truly wonderful, amazing, genuine, thoughtful, and kind people.
My husband and I will be forever grateful that our experience at Hopkins was and continues to be so amazing.
In a few days, we'll be attending a tribute service at the children's center at Hopkins. Again, just the amount of thought everyone has put into everything blows us away.
We are so honored that they've thought to include April in the tribute service. It is going to be so hard to go back, but it feels so good to be a part of the Hopkins family.
They truly are taking care of us in the best ways.
Thank you SO much to all of you that have made this experience as good as it could have been.
-Katrina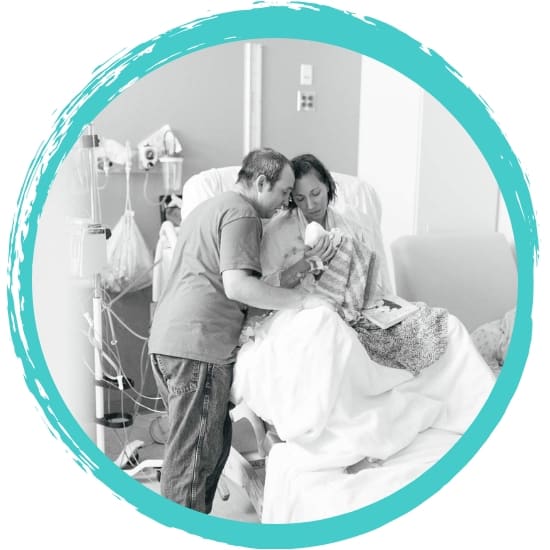 Read April's full story by clicking above.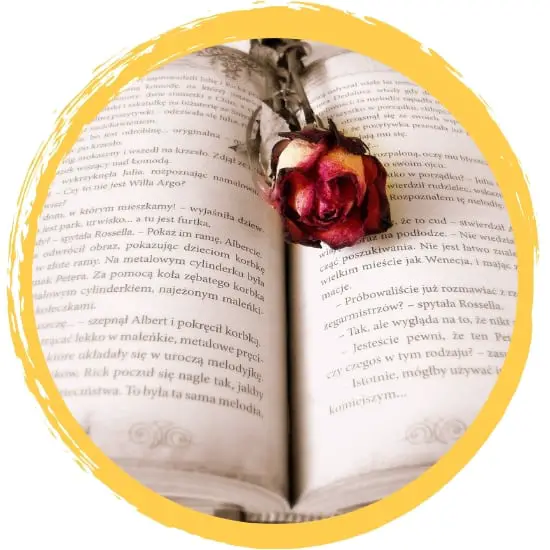 Read stories of terminations for medical reasons by clicking above.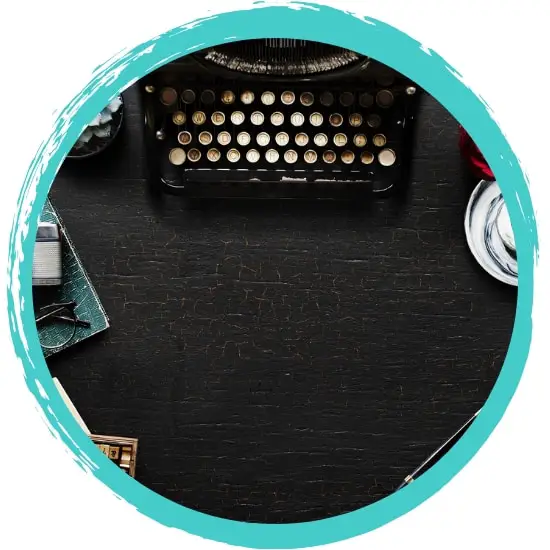 Share your story by clicking above.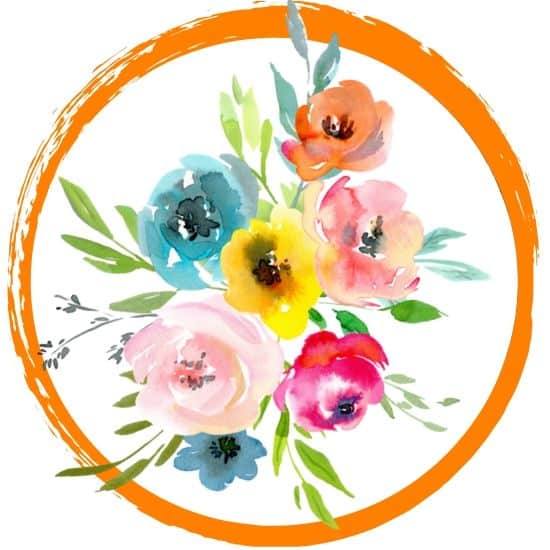 Add your angel to the remembrance page by clicking above.